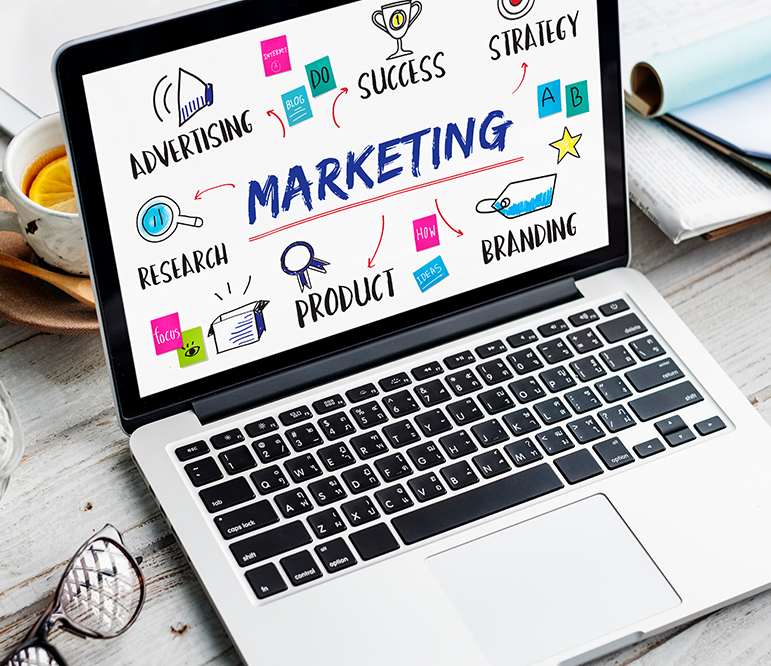 Digital Marketing
Digital marketing is at the top of the business and business development strategies that currently dominate the market. For this reason, it changes every year, so you need to follow new trends and dynamics closely.
Considering the thousands of businesses that have not invested enough in digitalization and closed their doors after a global pandemic, we can see the importance of the digital marketing field and that it changes, develops and even renews itself almost every hour.
Investing in a digital marketing strategy has become more important than ever. Therefore, you need to think of this title as more than a necessity, not a luxury.
Investing in your website will help you professionalize the way you collect information from your target audience, that is, your potential customers. Our advice is to start investing in your digital platforms and strategies now, as results don't happen overnight.
Marketing is a trial process and every business has different processes. If you have a winning strategy, you should keep using it. For this, you can continue to give importance to omnichannel marketing.
We thought it worth sharing some of the top trends that will shape your digital marketing approach in 2022 and help you make informed decisions about using technology for business or personal purposes.
What are the 2022 Digital Marketing Trends?
1) Artificial Intelligence in digital marketing
AI can not only automate basic tasks like reporting website traffic, but also suggest keywords to optimize a company's organic search rankings and even predict what customers will buy in the future based on their past purchases and browsing history.
If you want to rank higher in search engines like Google, by 2022 you should be able to use artificial intelligence along with SEO and other digital marketing strategies.
2) Chatbots and Voice Assistants
Digital assistants like Google Assistant and Amazon's Alexa are getting more and more popular by the day. Studies show that the market value of voice-based shopping will reach 40 billion by 2022; It also predicts that consumer spending through voice assistants will reach 18%. So it will not only be ease of purchase and accessibility for the visually impaired, but also a new horizon full of possibilities for digital marketing.
3) Mobile Marketing
In 2022, it's important to use a responsive design for your website or app that will allow customers of any device type to easily access the content you offer.
Mobile-friendly marketing will be the top trend for businesses in 2022, so you need to get started now!
4) Multi-Channel Marketing
Today, connecting with customers means using multiple channels of engagement. Multi-channel marketing can include hosting webinars/events or attending conferences as well as creating a blog, website, social media and Whatsapp-Telegram groups!
Today, there are so many communication channels that it is not possible to use only one to communicate well with the target audience.
5) Marketing Automation
In 2022, automation will become more important and even indispensable for businesses as it enables marketers to devote more time to higher-level and strategic tasks.
As a result, it is important to be aware of what trends will emerge in the future! So you can prepare for them now and stay one step ahead of the competition.
Contact us to create your 2022 digital marketing strategy.
Şeyda Şen