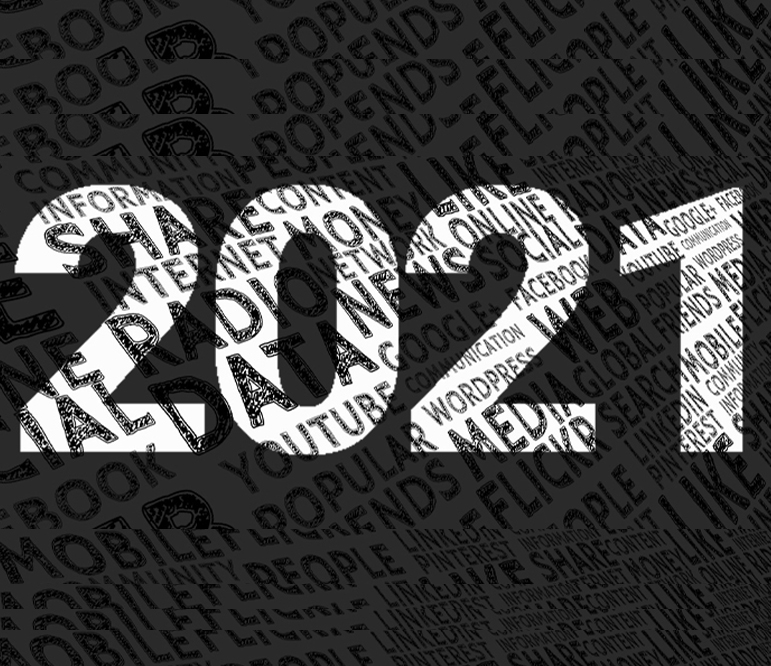 Digital Marketing
With the ongoing Covid-19 outbreak, digital transformation continues to change the way companies work, the platforms they meet with their customers and the experience they offer. In 2020, we have experienced and seen that many businesses are increasingly willing to bring their products and services together with their customers on online channels and are highly adapted to remote work. During this period, when we combined the demands we received from our customers, the expectations of the end users and the privileges offered by technology, we made some predictions about what could happen in the digital marketing world in 2021.
In 2021, we have brought together the things that need to be considered in order to reach your customers, provide an experience that will meet their expectations, and most importantly, to generate more traffic, reach and income.
If you haven't set up your 2021 digital marketing strategy yet, or if you think it might be useful to review it, this content is for you!

1. Social media continues to increase its power!
With the beginning of the 2000s, the time users already spent on social media platforms was increasing day by day; however, this process has increased exponentially with the pandemic. With the increase of time spent on social media platforms, organizations that want to highlight their products, services and brand awareness in customer brand communication have not stopped reaching their customers with innovative content strategies throughout 2020.
As in 2020, in 2021, the right social media strategy and capturing new opportunities by addressing the right target audience will be a must for your digital marketing strategy. If you haven't actively used your business's social media marketing channels to date, it's time to take the journey again!
2. Location Based Marketing is getting stronger in the B2C Market!
It is very valuable that you can physically reach customers' expectations, questions, and even themselves quickly. Customer service, chatbots and similar digital solutions can enable you to quickly manage this process; however, sometimes we forget the simplest channels while dealing with this mess.
If you are a B2C business and want to be accessible to your customers, remember that you need to keep your company or business information updated on search engines! Believe that the services, products, geographic location, and other updates you provide on Google My Business play a major role in your priority preference by customers on your location.
Keep investing in SEO studies to reach your potential customers and strengthen location-based interaction!
3. Make an effort to discover more of your customers!
As McKinsey explains in "Ten charts that Show how US shopping behavior is changing" in which he shared charts showing customer behavior, the biggest reason customers are not changing their brand loyalty right now is related to the availability of products and services.
The biggest secret of brands that know their customers, respond to their expectations and offer solutions tailored to their needs is that they follow their customers and offer them a good experience. To create forms and surveys to better understand your customers, to collect their information with legal methods in accordance with KVKK, to publish content that speaks to their emotions; In short, communicating with them with the right digital marketing strategy is more important than ever today.
4. Provide value to your existing customers with the right segmentation!
Because maintaining your existing customers requires less performance and investment than collaborating with new customers, marketing experts always say that providing your existing customers with a good experience is the best way to win new customers.
When happy customers are satisfied with their current experience, they tend to share your brand with their circle and direct new customers to you. They are also more likely to provide direct and honest feedback on many topics that will add value to your brand.
By interacting with email marketing, Whatsapp groups or social media channels, be sure to keep them informed of your organizational changes or processes that may affect your relationship.
Remember that the expectations and needs of each of your customers are different, segment your customers with the data you obtain, make them feel special while presenting your products and services, and make personalized offers. In this way, you can use your campaign management budgets more efficiently by directing your marketing strategy to the right target in a more cost-effective way.
5. Stand out with video marketing!
Almost many of us hear statistics about the location and importance of video in the marketing world, such as: Yo
5 billion videos are watched every day on the utube. Video sharing is 1200% more than text and photos. Introductory films on the landing pages of websites increase the desire of users to communicate with the brand by 80%, and most importantly, 80% of users remember a video ad they saw on the internet last month.
As such, we think that production and video marketing will have an important place in your 2021 digital marketing strategy, as in 2020.
We are the agency of the digital world. We aim to enable our customers to communicate better with their masses with our digital, social and production solutions that we empower with creative ideas. At Black Cap Media, we spend most of our time exploring variable digital marketing algorithms, social media trends and production techniques. We apply all this knowledge we have acquired by adapting to current platforms and technologies in new projects we realize. We are happy to be with you in your digital marketing journey of 2021!
May all the beauties of 2021 be with you now!
Burak Pehlivan