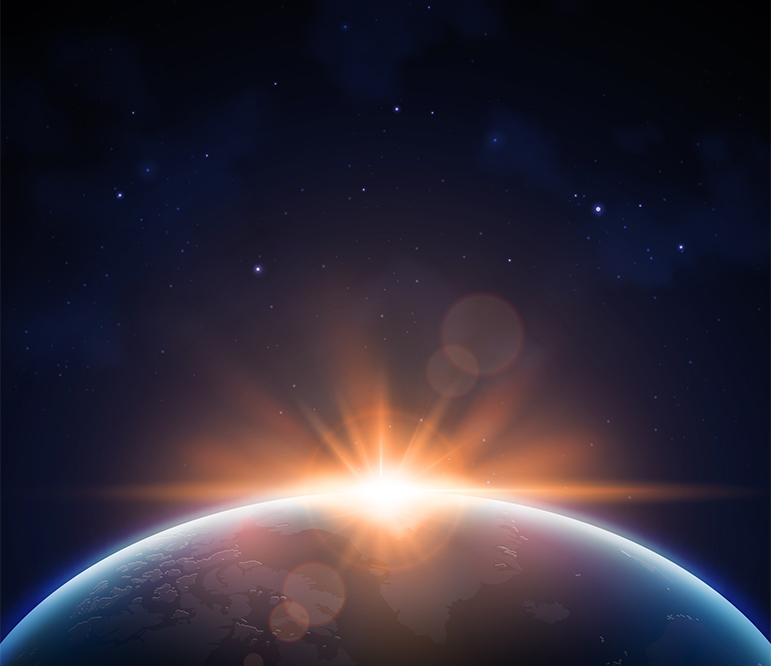 Digital Marketing
More than 50% of US companies are planning to increase their digital transformation spending next year. As systems continue to evolve, future-oriented business leaders are looking for new ways to stay one step ahead of the competition. Many are investing in cutting-edge technology that makes their business more relevant to today's customers and more flexible to market changes.
Today, we share the most influential digital transformation trends marketing professionals have followed as we complete 2020 and prepare for the year of new possibilities.
What is Digital Transformation?
We can define digital transformation as the transition from old models to high-tech online systems. This could include a range of initiatives, including IT modernization through cloud computing or the development of new digital business models.
Ultimately, digital transformation is a journey to looking ahead and thinking about ways digital systems can make your organization more efficient. It puts the customer first and seeks new and better ways to support it in reaching its needs in the shortest possible way.
What is Digital Business Transformation?
We can define digital business transformation as the process of using digital technologies and capabilities to create digital business models.
Digital business transformation requires you to take a close look at your operations and determine how you can best use people, processes and technologies to achieve your goals.
Introducing 5 Digital Transformation Trends
Whether you are thinking about digital transformation or digital business transformation, we think that following trends about your organization will add value for your brand.
So, what focused on industry-leading companies in 2020? Where will they spend their time, energy and money in 2021? Here are some suggestions about the actions taken for 2021 and what you can do while entering 2021!
1. Restructuring Business Processes
We have reached a point where maintaining the current situation means falling behind. The truth is that technology is advancing at a very high speed in all areas. The most successful and competitive businesses will of course be those that adopt and use new digital tools while focusing on restructuring their business processes.
Which existing processes does your organization need to restructure for new digital tools and enterprise software? What aspects of your business model will need to be reinvented? It will be useful to evaluate the past year and redraw your route.
2. Proactive Customer Engagement
It is not possible to ignore the data circulating in your company on any given day. As data analysis tools become more dynamic, companies can use these tools to gain insights at a more detailed level. In this way, they can skip their current business and provide added value to internal units.
Especially with the correct analysis of customer information, they can offer a better customer experience. Better customer insights mean better experience. With the right optimization solutions, you can anticipate problematic points before your customers even notice them. At the same time, you can measure more accurately what customers will buy in the short term and what they will look for in the future.
This change is very important and valuable in order to anticipate and shape the demands without meeting them. Taking advantage of this change means not only capturing and organizing data, but also leveraging advanced business intelligence tools.
3.Improvements in AI and Machine Learning
Artificial intelligence (AI) and machine learning have been at the top of the list of digital transformation trends for years. In 2021, these vehicles are finally getting ready to reach their full potential.
For example, you can collect, structure, organize and prioritize data with AI-powered solutions. Artificial intelligence allows organizations to manage operations and take steps towards self-sustaining supply chains.
4. Smarter Predictive Analytics
The field of predictive analytics focuses on using digital processes such as data mining, predictive modeling, and machine learning to analyze data and predict what might happen in the future.
Predictive analytics is currently used primarily in maintenance operations that rely on predicting and mitigating equipment problems before they arise. However, in 2021, predictive analytics will become widespread in other functional areas.
5. Focus on Human Capital Management
A special focus on digitalization requires more than investing in new technologies. It also means preparing your staff to adopt and use these technologies.
New systems have a profound impact on employees, especially when it comes to training. In other words, new technology requires digital competence.
Raising the digital index throughout your organization, making deep investments in education, training and human capital management
you have to refine the accustomers again. So you ensure that staff and leadership have digital capabilities to use new tools effectively.
Embrace These Trends and Transform Your Business!
Some business fads come and go, but digital transformation trends are permanent. It is a continuation and maturation of the movements that have been going on for years. Following these trends is the only way to stay ahead of change and wait for change at every turn.
Looking for expert support as you move forward with the next steps? Our team is here to help you!
Burak Pehlivan